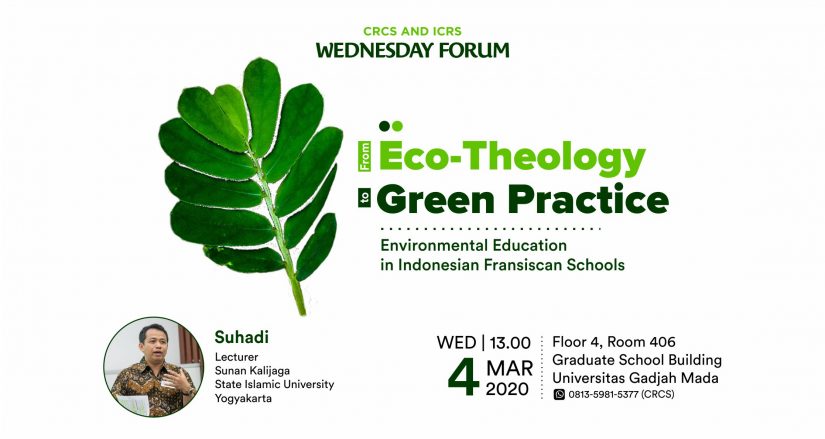 From Eco-Theology to Green Practice: Environmental Education in Indonesian Fransiscan School
Wednesday Forum – 4 March 2020
This talk will reflect on a fieldwork to two Franciscan senior high schools, which are in Jakarta and Bekasi. It will begin by outlining the environmental theology of St Francis of Assisi (1182-1226) within Catholicism, and then move to examine interpretations of this philosophy by Indonesian Franciscan theologians and scholars. Using mainly qualitative data and interviews with leaders, teachers and students, it will analyze how teachers and students put Fransiscan teachings into practice and what this means in terms of religious beliefs and attitudes towards the environment. It will end with discussing strengths and challenges of environmental education.
Suhadi is a lecturer at Graduate School, Sunan Kalijaga State Islamic University, Yogyakarta, and an independent research consultant. He was a research associate at the Department of Social Science, University of Western Australia in the field of religions and environmental education.
Look at the full poster of this event here.