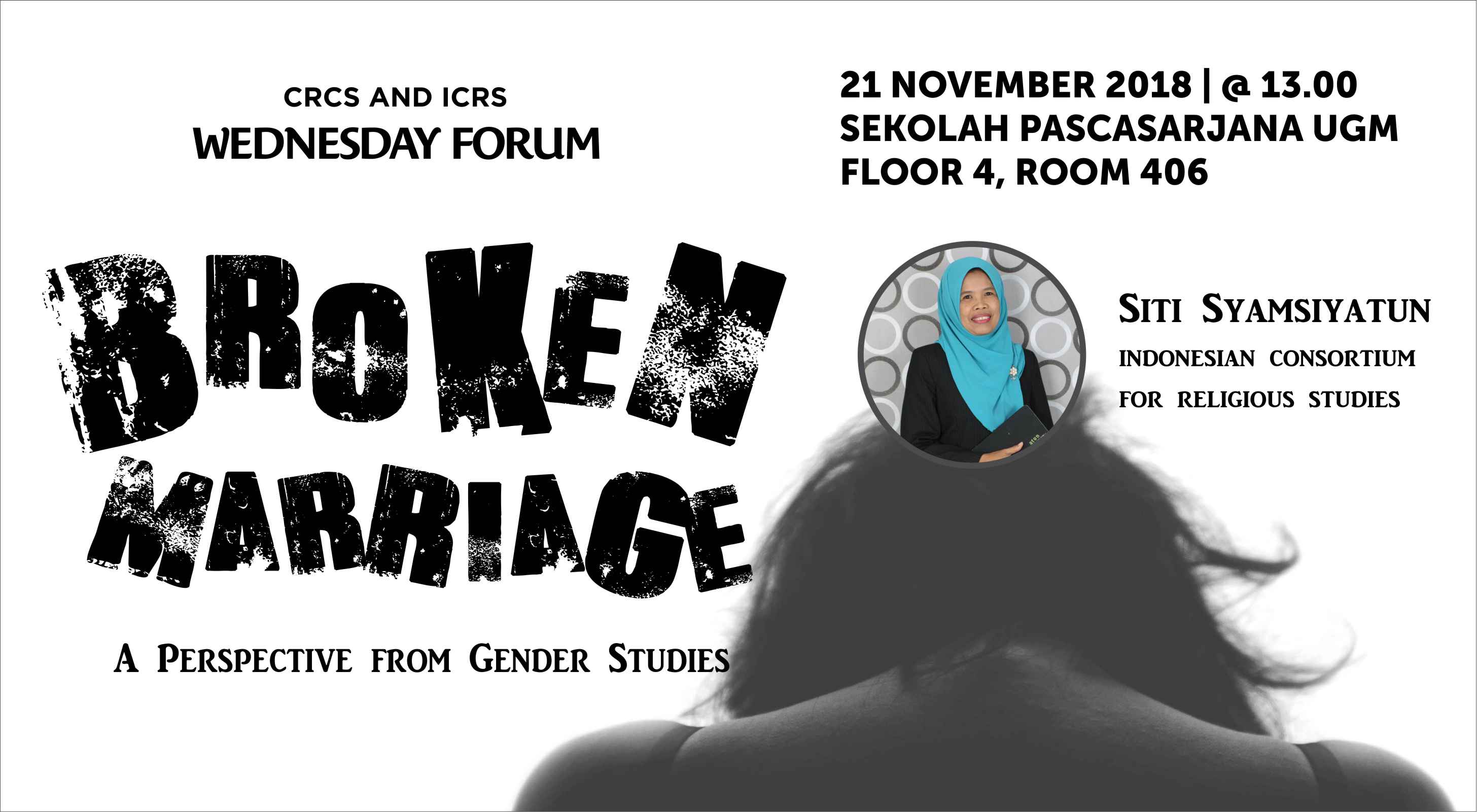 Many people enter the new world of marriage with their idealized sets of perceived and expected gender roles they learned from such sources as religion and culture. Many of them are successful, remaining in their married life untill death parts them, while others are not. Unfortunately, we see a trend of increasing percentage of broken marriages or divorces. What has gone wrong, and what can we do, and how? This talk attempts to answer these questions through a combined method of quantitative and qualitative data gatherings from married faculty and staff members in three universities supporting ICRS, i.e. Universitas Gadjah Mada, UIN Sunan Kalijaga, and Universitas Kristen Duta Wacana.
Siti Syamsiyatun earnerd her master's in Islamic studies at McGill University, Canada, in 1998, and PhD in politics at Monash University in 2006. She is currently the director of Indonesian Consortium for Religious Studies (ICRS), while also teaching at UIN Sunan Kalijaga.
Look at the full poster of this event here.