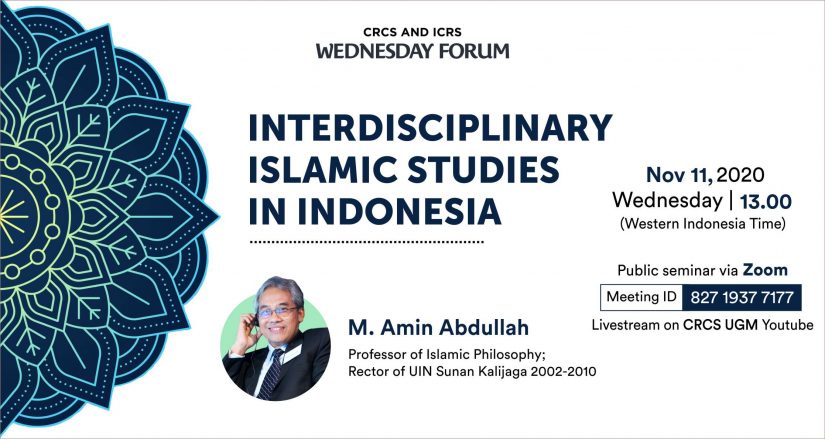 Interdisciplinary Islamic Studies in Indonesia
Wednesday Forum – November 11, 2020
Forty years ago Fazlur Rahman recommended a reconstruction of Islamic Sciences ('Ulum al-Din) in the Muslim world and suggested that the need to have a systematic reconstruction of Islamic Sciences inevitably should include four major subjects, i.e. 1) Theology; 2) Law and Ethics; 3) Philosophy, and 4) Social Sciences. In addition, he prophesied that only Indonesia has the capacity to reform Islamic education. This talk will elaborate further what Indonesian Muslim scholars have been doing over the last 20 years to reform Islamic education in the country. By way of comparison with what other Muslim scholars abroad thought, I would like to argue that Islamic educational reform in Indonesia has its own unique feature of hybridity: Islamic Sciences methodology is mixed and intertwined with the modern type of education in which both of them are blended in a unified system of education.      
M. Amin Abdullah is Professor of Islamic Philosophy and Islamic Studies at the State Islamic University (UIN) Sunan Kalijaga Yogyakarta. He was the Rector of UIN Sunan Kalijiga 2002-2010. The head of Cultural Commission of Indonesian Academy of Sciences (AIPI), 2014 until present, he is a member of Education Board at the Ministry of Science and Technology and Higher Education, 2016-2020.
Look at the full poster of this event here.