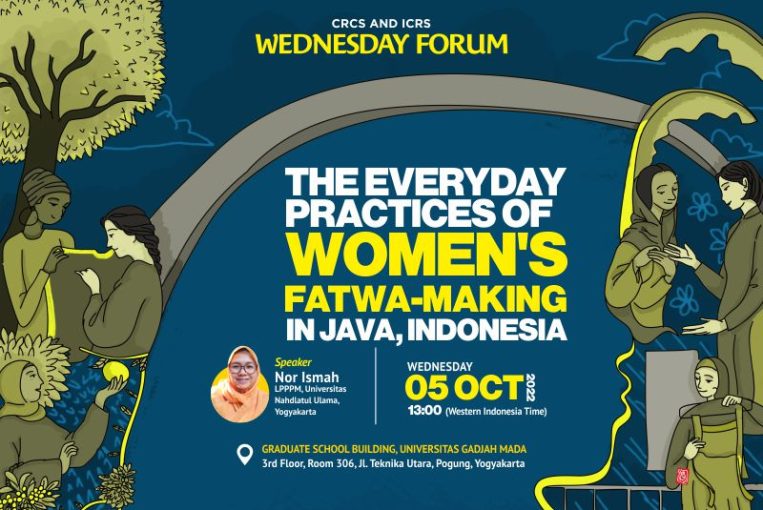 The Everyday Practices of Women's Fatwa-making in Java, Indonesia
Wednesday Forum – 05 October 2022
My study deals with the legitimacy of Muslim women as ulama and the right ascribed to them by society to interpret religious texts and issue fatwas in response both to the everyday concerns of their followers (jamaah) and to urgent social problems. This study is therefore primarily concerned with the concept of religious authority and how it is modulated through gender. Taking a combined anthropological and gender lens, my study examines women issuing fatwas in different places and spheres of interaction between the fatwa-giver and fatwa asker as occurring at the institution, grassroots, women's movement, and women's magazines; spaces that are often considered as being of marginal importance in fatwa-making especially when it is done by women.
Nor Ismah is a PhD researcher at Leiden University in the Netherlands. Her PhD research focuses on women issuing fatwas and community based authority in Java, Indonesia. She also serves as curriculum review and institute development consultant at Musawah, a global feminist movement based in Malaysia. Recently, she is apponted as the director of LPPPM of Nahdlatul Ulama University in Yogyakarta.
The full poster of this event is available here.