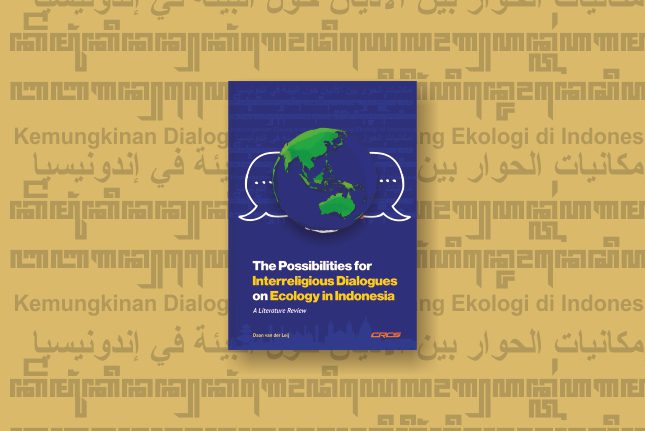 The Possibilities for Interreligious Dialogues on Ecology in Indonesia: a Literature Review
CRCS UGM – 10 November 2021
Religion occupies a central topic within the public debates in Indonesia, including the issue of ecology. Hence, the role of religion in Indonesia in overcoming the ecological crisis is vital: not only because of Indonesia's environmental conditions that are prone to ecological disasters, but also the the influence of religious institutions that are so prominent in this country. Many religious leaders in Indonesia engage to the issues in various ways: from initiating a moral movement, providing religious teaching or interpretation that more eco-friendly, up to mobilizing political activism in the field. These responses could be considered as a form of responsibility for ecological sustainability.
The literature review conducted by Daan is written in this context, namely how religion and interreligious dialogue in Indonesia respond to the ecological crisis surround it. Daan describes the basic academic concepts of ecology as it relates to social and cultural theory. These concepts may serve as a framework to see the possibilities of ecology becoming the main issue in interreligious dialogue and practice in Indonesia. For extend, the framework help us to have better understanding on how interreligious values can be relevant to advocate against the current environmental issues in Indonesia.
The author of this report is Daan van der Leij, MA Student Religion and Policy at Radboud University. During his two months internship at CRCS UGM, Daan wrote a literature report on environmental debates in Indonesia in which religious groups play an active role.
Download The Possibilities for Interreligious Dialogues on Ecology in Indonesia: a Literature Review below.
Click "download" in the blue box.