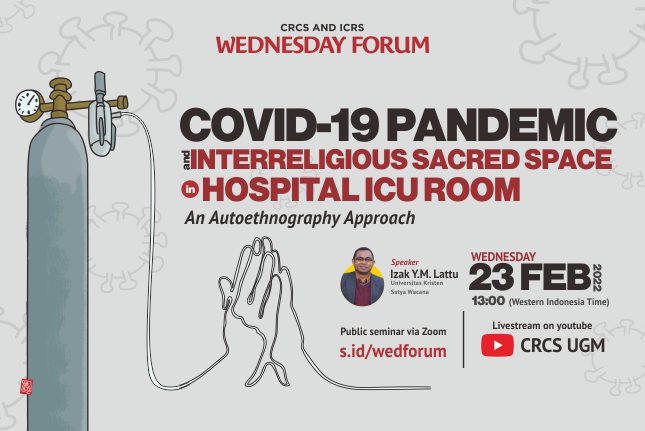 Covid-19 Pandemic and  Interreligious  Sacred Space in Hospital ICU Room: An Autoethnography Approach
Wednesday Forum – 23 February 2022
This presentation explores new social space for interreligious engagements through interreligious prayers at Covid-19's ICU room. Prayers from medical workers to patients or among medical workers shape the sense of interreligious space. The paper employs the concept of space and prayer from sociology of religion perspectives to understand how ICU room, including anteroom (ante-sacred-room), serves as an interreligious sphere. This research employs an autoethnography approach, based on my experience being hospitalized in a Covid-19's ICU room and FCD to gain research data. The paper concludes: the Covid-19  changes the function of the room and created a  interreligious sacred space for interreligious engagement in  hospital ICU room.
Izak Y. M. Lattu is an Assistant Professor (Lector) of Sociology of Interreligious Engagement at Master and Doctoral program in Sociology of Religion, Universitas Kristen Satya Wacana (UKSW), and a regular visiting lecturer of Interreligious Dialogue at CRCS, Universitas Gadjah Mada (UGM), and visiting fellow at Rutgers Peace Center, Rutgers University, Newark.
The full poster of this event is available here.