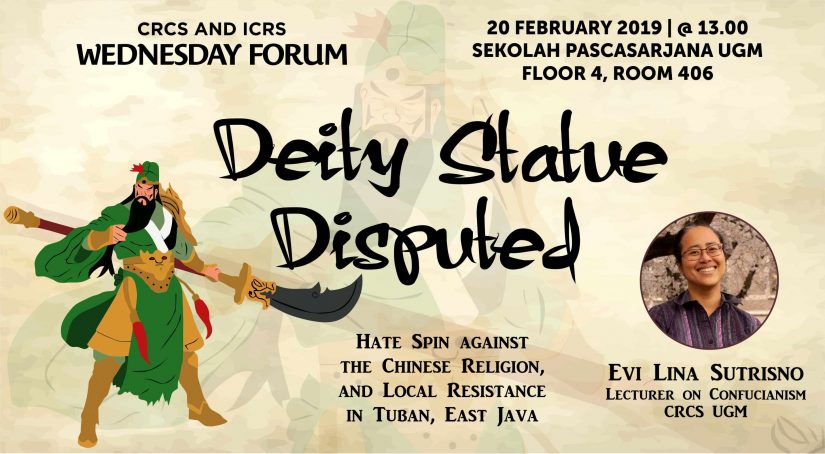 In August 2017, a 32-metre high statue of Guan Yu, a Chinese deity, was inaugurated in the backyard of Tuban's biggest temple. Some Muslim and Indigenous groups from Surabaya considered the creation of a Chinese figure's huge statue inappropriate, claiming that it opposed both the faith of the majority group and Indonesian nationalism. To make the case worse, false stories were circulated on social media claiming that the statue had been built in the town center's park. This talk discusses a failed "hate spin" at the Kwan Sing Bio temple in Tuban. It describes how China's and Chinese-Indonesians' growing power in economic and political spheres have added a complicated layer of perceived threat to the historical fear of China's supremacy and anti-Chinese sentiments.
Evi Lina Sutrisno finished her PhD in Anthropology at the University of Washington, Seattle, in 2018 with the dissertation titled Negotiating the Confucian Religion in Indonesia: Invention, Resilience and Revival (1900-2010). This semester she teaches the MA course Advanced Study of Confucianism at CRCS.
Look at the full poster of this event here.