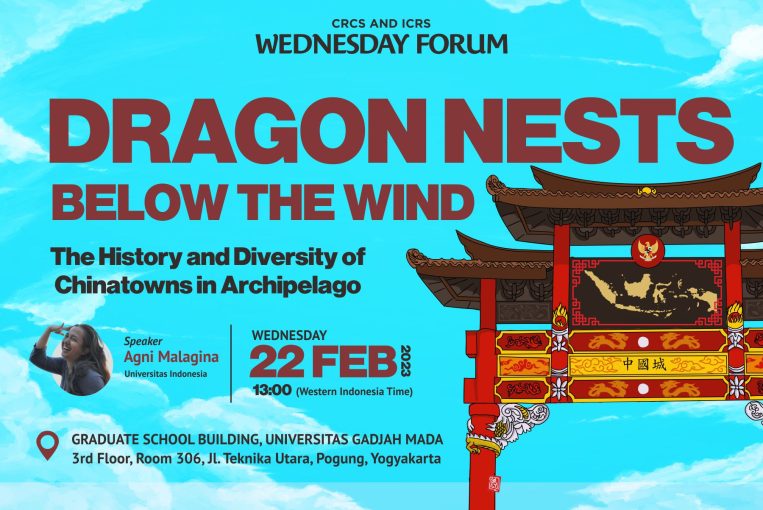 Dragon Nests below the Wind: the History and Diversity of Chinatowns in the Archipelago
Wednesday Forum – 22 February 2023
This talk is based on the thoughts and findings gathered during the research conducted in Chinatowns on five islands: Riau, Bangka Belitung, Java, Madura and Timor. By observing its cultural background and practices, this research aims to learn the history of the formation and development of Indonesia's Chinatown. In the context of history, social change, and urban development, its uniqueness draws an illustration of how the communities exist and grow influenced by the cultural heritage and the dynamic complexity of Chinatown life as well. Subsequently, this mixture facts contribute as the forming elements to Indonesian culture.
Biodata
Agni Malagina is a graduate of the Chinese Studies Program, Faculty of Cultural Sciences, Universitas Indonesia who later became a lecturer at her alma mater. Her research interests focus on the study of Chinatown in Archipelago and heritage community activities. Apart from publishing books and publications in international scientific journals, Agni is an active writer for National Geographic Indonesia and contributor for Intisari magazine. She is also the founder of the Lasem Heritage Foundation in Lasem, Rembang as well as the co-founder of the Center for Ketandan Studies in Yogyakarta.
The full poster of this event is available here.