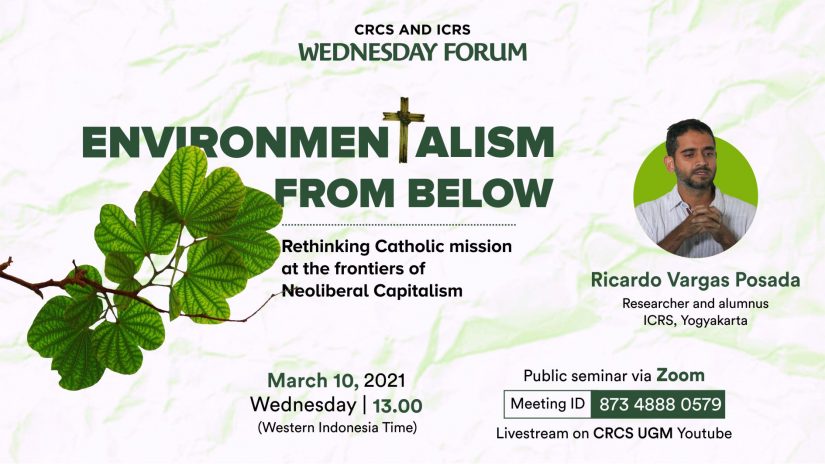 Environmentalism from below: Rethinking Catholic mission at the frontiers of Neoliberal Capitalism
Wednesday Forum – March 10, 2021
The talk will explore the impact that female Catholic missionary congregations have had in multicultural spaces at the margins of neoliberal capitalism in the Urabá region, western Colombia and the Manggarai region, western Flores, eastern Indonesia. It shows the different ways through which the Catholic Church has re-signified the concept of "mission" in frontier spaces characterized by ethnic and religious diversity, and determined by unequal dynamics of wealth and land distribution as well as environmental degradation. I focus on female orders because their work is rarely acknowledged in scholarly literature despite the influential role they have had among indigenous populations in frontier spaces. I argue that grassroots cooperation between missionaries and indigenous groups has been successful in advancing collective interests of indigenous and ethnic communities while generating creative multicultural encounters.
Ricardo Vargas Posada is a researcher, university lecturer, political analyst and writer. He recently graduated with honors from the doctoral program of Interreligious Studies at the Indonesian Consortium for Religious Studies, Yogyakarta, where he conducted research on the intersection of Catholic female missionary congregations and grassroots environmentalism in Indonesia and Colombia.
Look at the full poster of this event here.