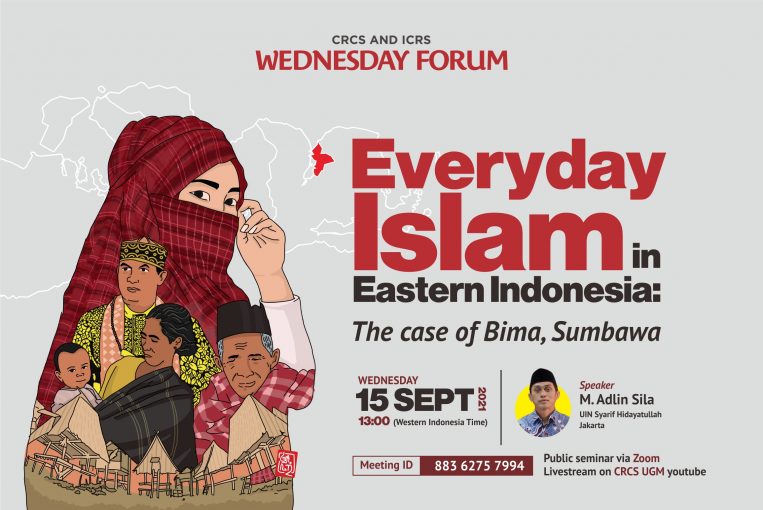 Everyday Islam in Eastern Indonesia: The case of Bima, Sumbawa 
Wednesday Forum – 15 September 2021
Across much of the study on Indonesia during New Order regime, Islam has often become inseparable from Java linking the concept of cultural diversity to that of modernity. To explore these links, Muhammad Adlin Sila undertakes a rich ethnographic study of Bima Muslims of the Eastern Indonesia who constitute their Islamic identities and agencies. Sila's analysis of the Muslims in the region shows that religious practice remains vigorous over such things as prayers, rituals, spirit possession, healings, and life-cycle rituals. Through its exploration of symbols, meanings, material cultures, power relations, the duality of political setting, this research illuminates a wide range of debates between local politics and everyday Islam, and between the traditionalists and the reformists over the local rituals.
Muhammad Adlin Sila is now working at the Indonesia's Ministry of Religious Affairs and lecturer at UIN Syarif Hidayatullah, Jakarta. He graduated from School of Culture, History and Language (SCHL), ANU College of Asia and the Pacific. Sila's main research is on religious studies, social sciences, and anthropology. He has published in: Studia Islamika, Al-Jami'ah, Indonesia and the Malay World, ANU Press, NUS Press, and ISEAS – Yusof Ishak Institute.
The full poster of this event is available here.

Read the discussion summary of this Wednesday Forum here