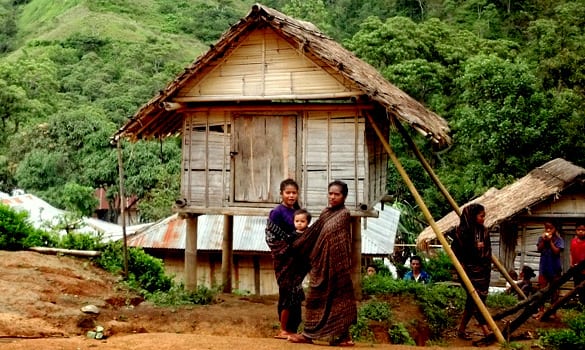 From Religion and Globalization class: The case of Caritas Germany
Ira Chuarsa – 12 Dec 2018
Discussing the topic of faith-based non-governmental organizations (NGO) in CRCS's Religion and Globalization course, taught this semester by Dr Gregory Vanderbilt, three guest speakers, namely Mr. Yushar Ismail, Ms. Lioni Beatrik Tobing and Ms. Sarah Stoiber, came to CRCS on November 22, 2018. These guests are from Deutscher Caritas Verband (DCV), also called Caritas Germany in Indonesia. Caritas Germany is an NGO that supports the disadvantaged and marginalized people, including people infected by HIV/AIDS and people with disabilities; empowerment for women and elderly people; and peacebuilding activities. Founded on November 9, 1897, in Germany, it is now operating transnationally in over 200 countries, including in Indonesia.
Caritas Germany began its social works in Indonesia in 2005 by helping the survivors of earthquakes and tsunami in Aceh and Nias, then widened its work to Yogyakarta after a major earthquake that took place in 2006. Considering the fact that Indonesia is one of the world's most disaster-prone countries, Caritas Germany saw a need to prepare a community development in responding to disaster and supporting social programs. Its  office in Indonesia is located in Sinduadi, Mlati, Sleman, Yogyakarta.
Why is this NGO based on faith? Ms. Tobing explains that this organization was started from a Catholic church in Germany. They understand the value of "serve all, love all" in Christianity should generate humanitarian activities. This fact is indeed not unique to Christianity. Religions have served their followers or surrounding communities starting from their house of worship.
Mr. Ismail further explains that, even though Caritas Germany is founded upon Catholic values, it strives to uphold the universal value of solidarity and tolerance based on the 'do not harm' principle. As a Muslim working in a Catholic-based NGO, Mr. Ismail therefore claims that he has no issue since the values hold at Caritas Germany are universal ones and do not contradict his faith in Islam. He has also never been forced to join any Catholic ritual held in Caritas Germany. In other words, Mr. Ismail explained, people from different religious backgrounds can work together in a faith-based NGO inasmuch as the NGO works within universal values, such as human dignity, equality, and justice.
Indeed, these so-called universal values have been brought in by globalization. This shows that globalization is not inherently negative; it can come in with positive impacts. Globalization can create a bond among people with different faiths as long as there is a common platform to work together. Globalization may contribute such counter movements as narrow nationalism that is unfriendly to any groups perceived as 'foreign' and threatening 'local values'. But, from the cases like that of Caritas Germany, globalization shows that it can also foster peacebuilding efforts and empowerment for marginalized people.
The case of Caritas Germany, however, does not go without some challenges. A common suspicion against a faith-based international NGO is that it may have a proselytization agenda. One reading in course, by Philip Fountain and Katherine Marshall (2013), aims to make clear that, fundamentally, faith-based NGOs should avoid proselytization, but also that determining how to understand this question is very difficult and should respect the intentions and integrity of everyone involved. In the case of Caritas Germany, Ms. Stoiber explained that its mission focuses on people's needs, regardless of their faith or religious sects.
For me personally, the case of Caritas Germany shows one of the benefits of globalization. Like a knife, globalization can be good or bad depends on who uses it. When religion is brought in by globalization (and the history of religion itself is a history of globalization), it may heighten communal tension and trigger conflict along religious lines. On the other hand, it can also create bonds crossing religious differences where people of different faiths can pursue a higher humanitarian goal, while opening up a common platform and international networking for working together.
___________
Ira Chuarsa is CRCS student of the 2017 batch. Header image courtesy of Karina: Caritas Indonesia