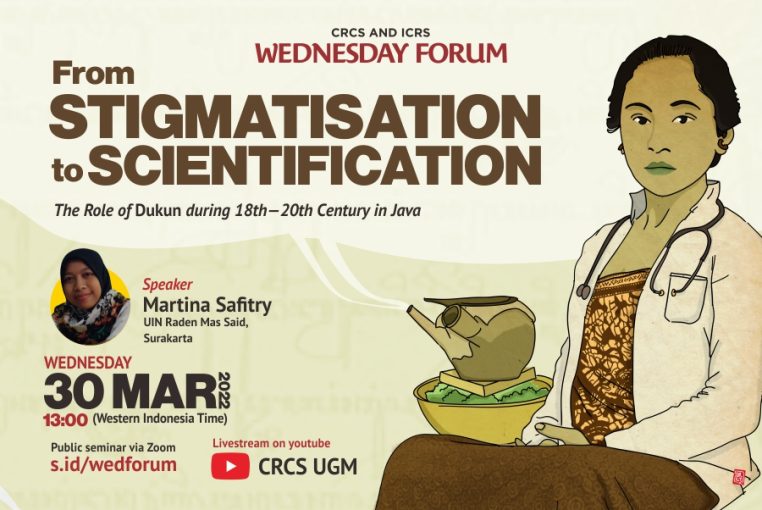 From Stigmatisation to Scientification: The Role of Dukun in 18th—20th Century in Java
Wednesday Forum – 30 March 2022
The term dukun in Java is often addressed to mystical and spiritual things. Yet, the Indonesian historical record shows that the profession of dukun has ebb and flow experiences. Before the 19th century, the profession of dukun played important roles in many aspects of community life in Java: starting from Javanese primbon experts, agricultural weton consultants, medical healers, up to spiritual advisors. The initiation of Western education by colonial government had forcibly diminished the role of dukun and created a bad stigma against the profession. However, in reality, the role of the dukun in society as a healer and saviour are irreplaceable by the modern education system. Therefore, the government collaborated with dukun in medical practices.
Martina Safitry is lecturer on Department History of Islamic Civilization, UIN Raden Mas Said Surakarta. For more than 15 years, she actively research on the field of history of medicine in Indonesia. She has presented her research in many international conferences, one of which is the History of Medicine in South East Asia (HOMSEA). Her recent book chapter was "Dukun dan Meredupnya Pesona Pengobatan Jawa" in Urib Iku Urub: Persembahan 70 Tahun Prof. Peter Carey (Kompas, Second Edition 2021).
The full poster of this event is available here.