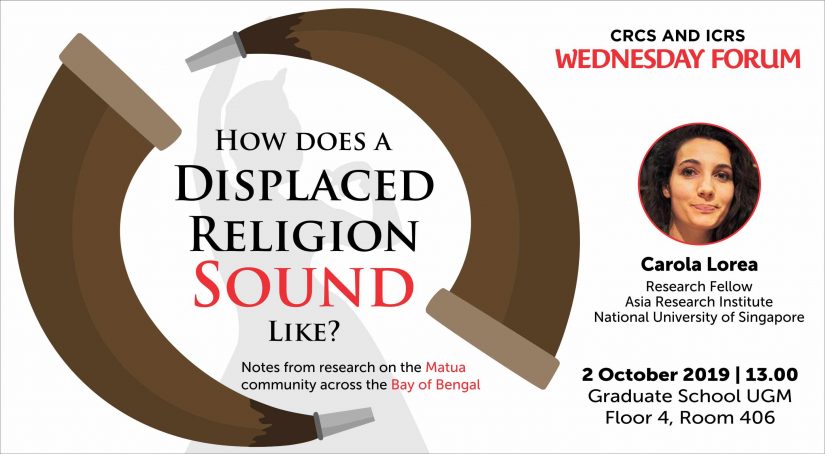 How does a displaced religion sound like?
Notes from research on the Matua community across the Bay of Bengal
Wednesday Forum – 2 Oct 2019
Sound has been a neglected aspect in the study of Asian religions. However, for diasporic communities, sonic dimensions of religious expression have a crucial role in claiming space, performing identity, and creating a sense of belonging. Participatory singing, drumming, and dancing, represent a central dimension of Matua lives. I will focus on the sonic dimesion of the Matua community and their soundscapes of religion and displacement across the Bay of Bengal, in order to discuss politics and poetics of religious sound. Using ethnographic material from extensive field-work engagements with the Matua community, I will argue that local understandings of sound are crucial to discuss issues of subalternity and resistance, a specific gender culture, as well as affective, anthropo-poietic, and soteriological aspects of sacred sound.
About the speaker
Carola Lorea is a research fellow at the Religion and Globalisation Cluster, Asia Research Institute, NUS. She works on oral traditions, folk literature and popular religious movements in eastern India, Bangladesh and the Andaman Islands. After completing her PhD from the University of Rome, she was a research fellow at IIAS (Leiden) and South Asia Institute (Heidelberg) before moving to Singapore.
Look at the full poster of this event here.