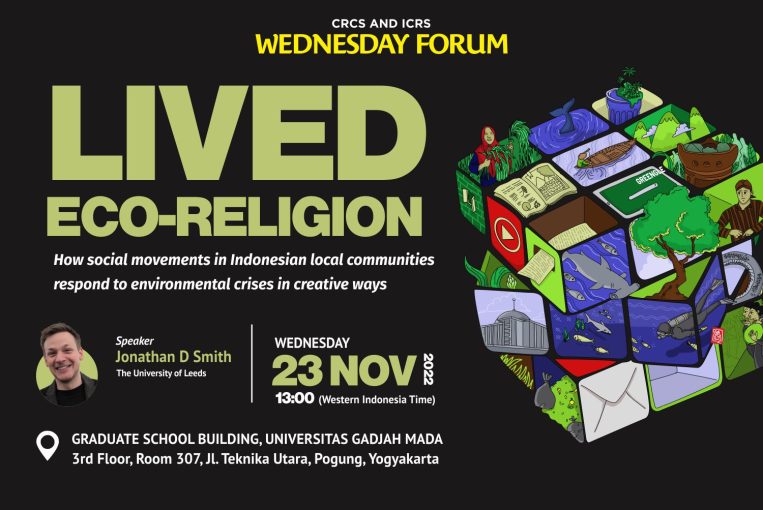 Lived Eco-Religion: How social movements in Indonesian local communities respond to environmental crises in creative ways
Wednesday Forum – 23 November 2022
How do religions respond to environmental crises? Beyond debates about religion as destroying or saving the planet, we present a synthetic review of 244 qualitative studies (some written by CRCS/ICRS alumni) of 208 environmental social movements operating at the local community level in Indonesia between 1990 and 2022. Using this data, we present a conceptual model for how environmental movements employ creative adaptation of religious beliefs and practices to motivate changes in environmental behavior. We share three findings and their implications: 1) high levels of synthesis between official religions, adat systems and local wisdom; 2) contextual factors that directly influence environmental movements to adopt blended environmental and lived religious responses; 3) intense contestation within local communities shaping the creative process.
Jonathan D Smith is a Visiting Researcher at CRCS and a Visiting Fellow at the Center for Religion and Public Life at the University of Leeds. He has conducted qualitative research on religion and social action in Jordan, Lebanon, South Africa and the United Kingdom.
The full poster of this event is available here.