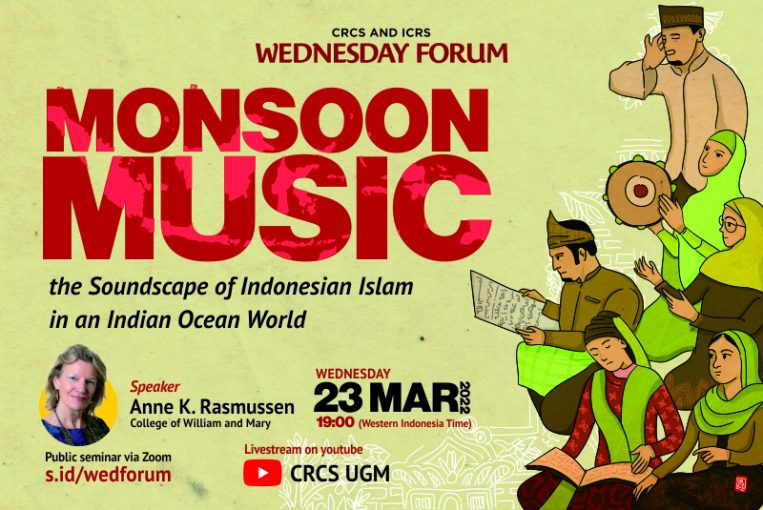 Monsoon Music: The Soundscape of Indonesian Islam in an Indian Ocean World
Wednesday Forum – 23 March 2022
Monsoon Music: the Soundscape of Indonesian Islam in an Indian Ocean World inviting readers and listeners, through hearing, seeing, and reading, to experience the foundational tenets of religion as they are activated in the performance of daily life. I use the five pillars of Islam as an organizing device that pulls back the curtain on the resonant praxis of religion. Audio recordings, videos, stunning images, instructive figures, and musical transcriptions – collected and developed by me over 25 years of ethnographic research and embedded in the text – offer the reader experiences of the performances I describe. Thanks to open access publishing, rich media examples may be presented alongside text and made freely available to multiple audiences including the numerous consultants in Indonesia whose generosity has made this research possible for more than two decades. In this presentation I describe and solicit feedback on my newest book project, one that seeks to decolonize the production of and access to knowledge production.
Anne K. Rasmussen is professor of ethnomusicology and Middle Eastern studies at the College of William and Mary. She is author of several books and articles on the intersection of religion, gender, and performance in Indonesia, including Women, the Recited Qur'an and Islamic Music in Indonesia (U. California Press 2010).
The full poster of this event is available here.