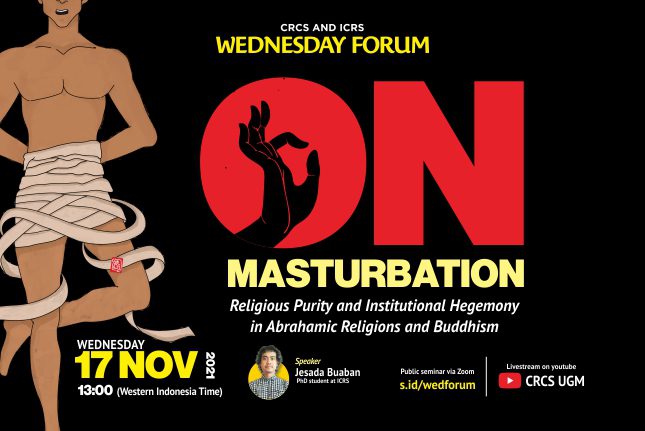 On Masturbation: Religious Purity and Institutional Hegemony in Abrahamic Religions and Buddhism
Wednesday Forum – 17 November 2021
The interpretations of Abrahamic sources draw connection between masturbation and such ideas as lust and impurity, which are measured with reference to a spiritual elite. Buddhism sees sexual desire in relation to suffering that must be able to overcome for those who desire enlightenment. The holy status of Catholic priests and Buddhist monks, who are viewed as a spiritual elite, is achieved by abstaining from sex and masturbation, and this hierarchy serves to designate as impure the practice of masturbation.
Jesada Buaban is currently a PhD student in Inter-religious Studies Program, ICRS. His research project is about Buddhayana Buddhist Movement in Indonesia.
The full poster of this event is available here.