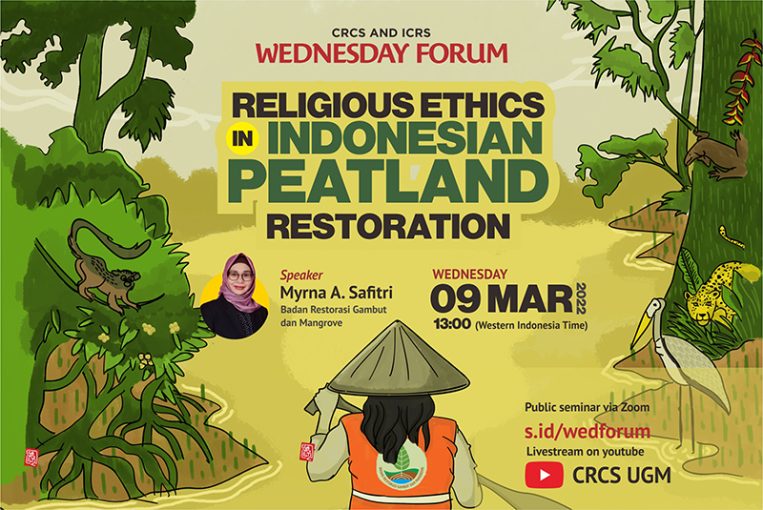 Religious Ethics in Indonesian Peatland Restoration
Wednesday Forum – 09 March 2022
Since 2016, the Government of Indonesia has been consistently conducting peatland restoration as a corrective policy to restore degraded environment. One of the approaches taken is focus on changing human behavior in the utilization of the peatland ecosystem. The Peatland and Mangrove Restoration Agency has mainstreamed a religious ethical approach into its program as an effort to build an eco-centrism environmental ethic as taught by various religions. Trainings and campaigns were carried out with religious leaders to ground moral messages in protecting the peatland. This approach also signifies an attempt to support substantive rather than formalistic religious practices in Indonesia in which religious ethics become a key moral principle in managing the environment.
Myrna Safitri holds a PhD in Law from Leiden University in the Netherlands. She currently serves as one of the Deputies at Indonesian Peatland and Mangrove Restoration Agency-BRGM. She teaches Environmental Law at Pancasila University and had been active in policy advocacy for environment before joining with BRGM. She is also one of the deputy chairpersons of the Nahdhatul Ulama's Agricultural Development organization.
The full poster of this event is available here.