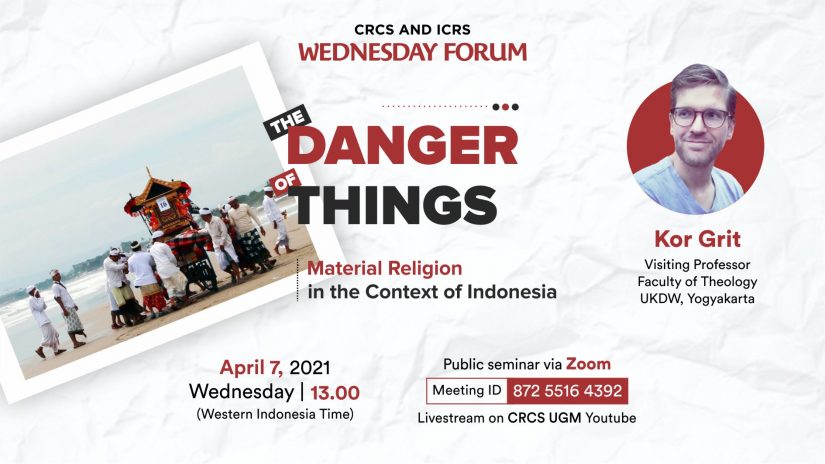 The Danger of Things: Material Religion in the Context of Indonesia
Wednesday Forum – April 7, 2021
How do we approach the study of religion? If we are to believe some of the founding fathers of modern religious studies, religion should be considered something that is in essence immaterial. Emphases on beliefs, experiences, feelings, symbols and meanings, but even discourse and identities may have dematerialized our understanding of religion. Certainly, such approaches have already received their share of criticism from scholars like Wilfred Cantwell Smith, Talal Asad, Nancy Ammerman, and many others. Still, what is the alternative approach to religious studies? Could a material framework in the study of religion offer a more productive understanding of religious life? And, more importantly, what would material religion look like in the context of Indonesia?  
Kor Grit is a Visiting Assistant Professor of Religious Studies at the Faculty of Theology at UKDW, Yogyakarta. He obtained his Ph.D. in Religious Studies from Utrecht University (Netherlands) in 2019, with a dissertation on interreligious relations in Pakistan. Currently his research interest are interreligious studies, ecology, modernity and globalization in Indonesia.
The full poster of this event is available here.