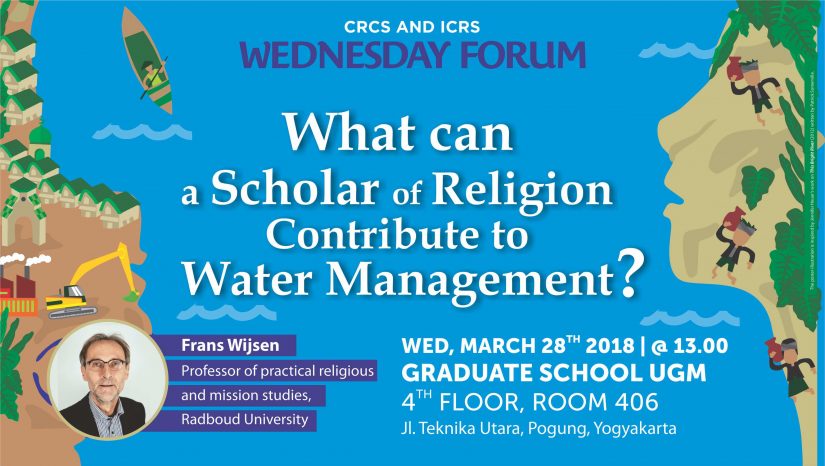 ABSTRACT. Forty years ago, the Dutch river Rhine-Waal was severely polluted, but today it is more or less clean.  In 2010, when Radboud University launched the Alliance for Water, Health and Development, in collaboration with ITB and UNPAD, to share its experience in the Rhine Action Programme and do something about the pollution of Citarum River in West Java, the organisers, coming from a secular context, did not initially consider the importance of religion in processes of change.   In this talk, I will share how I, as a professor of practical religious studies, became a member of the multidisciplinary team, alongside medical doctors, water engineers and economists, implementing projects and planning a second stage, in which religion plays an even bigger role, including living labs and green/clean pesantren.
SPEAKER. Frans Wijsen is professor of practical religious studies and mission studies at Radboud University, the Netherlands, lecturing on issues concerning religious diversity and counter-mission in secular and multicultural societies. His work on religious discourse, social cohesion and conflict, which makes use of Dialogical Self Theory and Critical Discourse Analysis, seeks to contribute to practice-oriented research in religious studies and theology.
Look at the full poster of this event here.