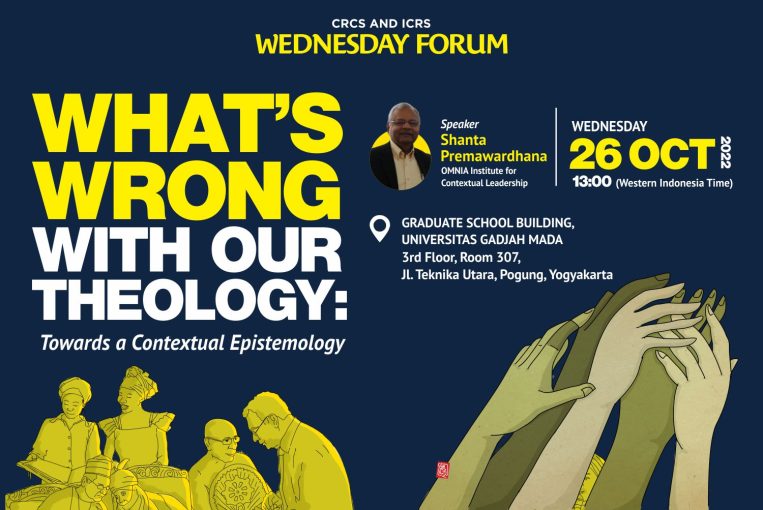 What's Wrong with Our Theology: Towards a Contextual Epistemology
Wednesday Forum – 26 October 2022
Theologies of the major religions have over the centuries so colluded with empires that untangling its first principles from those that legitimize the oppressions of empires is difficult, if not impossible. This is a Christian theologian's reflection on an alternative theological epistemology, based primarily on the principles proposed by Paulo Freire more than fifty years ago. Is it too late for religions, or can they listen to, learn from and live in deep solidarity with those in the margins? An innovate approach – Interfaith Peacemaker Teams – that combine the best practices of interreligious dialogue and Alinskian (as in Saul Alinsky) community organizing proposes an answer.
Rev. Dr. Shanta Premawardhana is the president of OMNIA Institute for Contextual Leadership and the President of the Seminary Consortium for Urban Pastoral Education (SCUPE) in Chicago. He currently serves as a member of the board of trustees of the Parliament of the World's Religions, the board of governors of the National Council of Churches, USA, and the board of directors of Common Cause Illinois. The Academy of Parish Clergy named him 1998 Parish Pastor of the Year, and the Islamic Society of North America awarded him the Interfaith Unity Award in 2007. His most recent publication is an edited volume of essays "Religious Conversion: Religion Scholars Thinking Together" (Wiley-Blackwell, 2015).
The full poster of this event is available here.